Home Life's Happenings at the Boston Design Center!
We've been super busy over the past two weeks with attending openings, seminars and art shows at the Boston Design Center including their annual Spring Showcase.
We attended the Lee Jofa and Brunschwig & Fils presentation. "A Modern Interpretation of Traditional Design: A Look Into the Newest 2015 Collections." with speakers Ann Grafton of G.P. & J. Baker, David Toback of Brunschwig, and Gary Searle of  Lee Jofa.
 It was great to see their newest collections.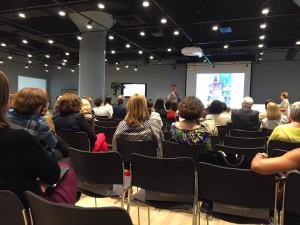 We had a wonderful time at FDO's artist reception for renowned interior designer turned accomplished artist Paul Noel. Bill Elinoff as always was the consummate host and the artwork was outstanding.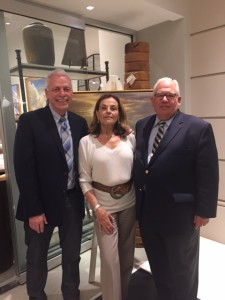 We purchased a beautiful oil on canvas, "Serenity" by the artist for a client of ours.
We finished off the week with the Boston Design Center's Spring Showcase which included a showroom sample sale, a presentation from designer India Hicks and the unveiling of the all new antique Market Stalls.
The BDC is a great resource for the trade in our wonderful city of Boston.